In this post you'll discover four ways your brand can benefit by offering product customization on your online shop.
Your customers aren't clones, and in today's market consumers are looking for unique experiences and products that target their preferences and personalities, especially the younger generations.
A brand that wants to stand out needs to provide unique offerings to its customers. One way to achieve this is by enabling customers to be part of the creation process through product customization, allowing design alterations of colors, monograms, patterns, stickers, etc, to tailor a product to a consumer's unique preferences.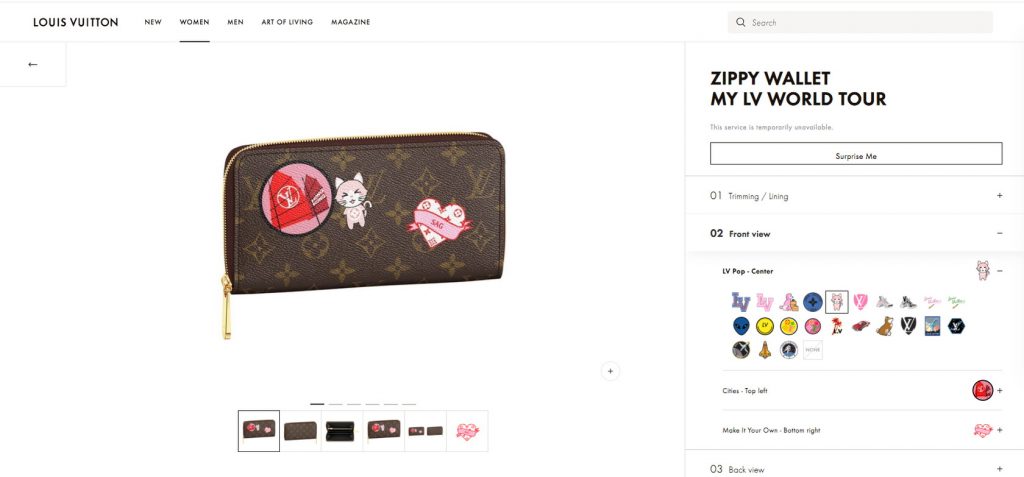 Some of the world's most successful and innovative brands such as Louis Vuitton, Ray-Ban, Pandora, and Fender are already allowing their customers to co-create and design unique products…and it's showing incredible results.
Let's take a look at the 4 main benefits that product customization can have for your brand
1. Increase Brand Loyalty
Personalizing the experience and products of your consumers will inevitably increase customer satisfaction. When customers are part of the product creation process, it creates an emotional connection between the buyer and the product. This leads to an increase in both brand loyalty and customer satisfaction.
Receiving a product from your favorite brand in the mail is exciting, but receiving a product from your favorite brand with your initials and your favorite colors that you chose, creates a personal bond with not only the product but also the brand that encouraged you to explore your unique ideas.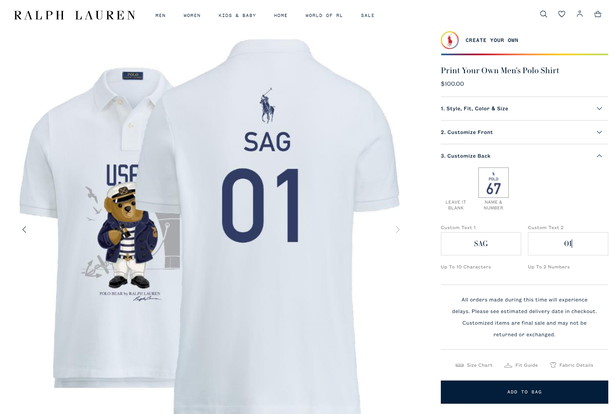 A recent study by Gartner showed that delivering an optimized, personalized experience to shoppers recognizing the importance of them to the brand resulted in 49% increase of lifetime value of that customer.
Brands that want to increase affinity and loyalty are improving personalization across all digital touchpoints, particularly in e-commerce. This is because customers want a tailored experience that values their unique personality and makes them feel appreciated.
2. Increase your Margins
In a saturated market, products regularly compete on price alone, reducing a brand's profit and risking long-run business viability. A benefit of product customization is the ability to charge a premium, increasing margins, while at the same time creating a satisfying experience for consumers.
According to a recent Gartner study, consumers are willing to pay up to 30% more for customized products. In fact, people are not only willing to pay more for customized products…they actually expect it!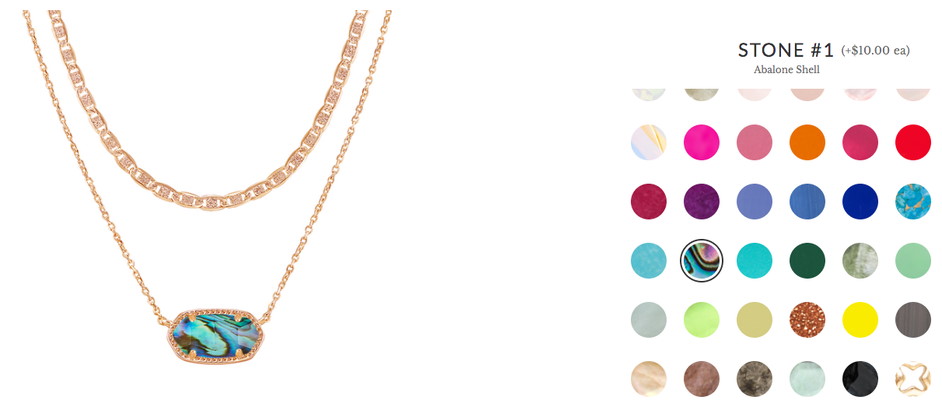 3. Go Viral!
People enjoy sharing unique and satisfying experiences with their communities. Product personalization experiences regularly provide sharing options so that consumers can share their creations with family and friends through social media. This helps companies spread consumer awareness of a brand and its products.
Word of mouth from consumers who have loved their shopping experience is one of the best ways to go viral!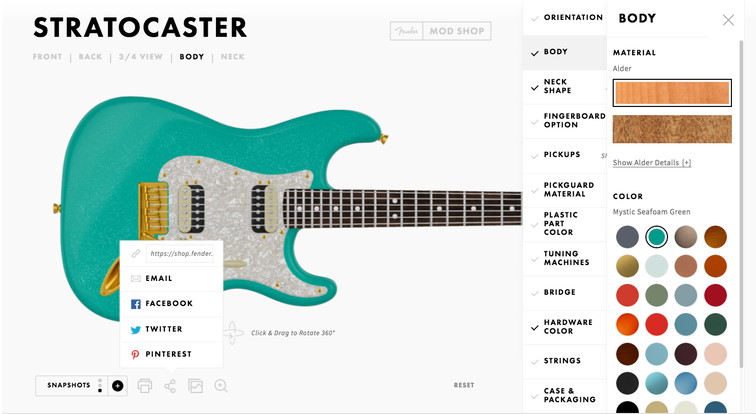 4. Get to know your audiences better
Product customization offers brands the opportunity to collect customer preference and configuration data.
The data that can be made available from product customization can range from the preferences of individual customers to the tendencies and preferences of different demographics.
This information is extremely useful to brands when a marketing team is thinking about their next campaign. Launching marketing campaigns with influencers wearing pre-configured products that resonate with people has been shown to increase conversion rates, especially when targeting specific demographics.
The image shows a campaign launched by Calvin Klein where they worked with Bella Hadid to promote their new customizable underwear.
Conclusion
If you've been looking for something that can lead to more word of mouth marketing, an increase in customer satisfaction, and increase your margins all at the same time, try product customization. It's a great way to not only increase customer satisfaction and loyalty but to help increase brand distinctiveness and business profitability.
If you'd like to learn more about how product customization can help your business increase customer engagement and profitability, get in touch with us for a free consultation.